Hello, everyone in Toronto and GTA!
I am Peach Pinku from Pinku! Project. Tomorrow is March Toronto Anime Con and all of us Pinku! Pro members are very excited and nervous at the same time to perform and meet with you. This is our first time in front of public as a second generation Pinku! Project so I hope you will still cheer for us if we make mistake, but we will put 100% effort into tomorrow's performance so please come support us if you are coming to MTAC.
I know that some people coming tomorrow know about Pinku! Project already but still there are more people who don't know about us yet and we want to appeal to each and one of you to spread our PINKU POWER♡ so please don't hesitate to talk to us if you see us tomorrow~~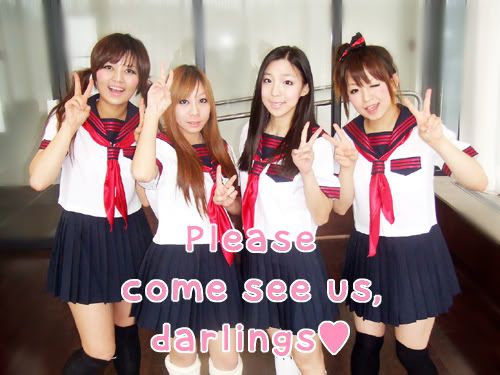 We will perform around noon first and maybe we will perform one or two times after that, please come and enjoy our dances♥ Thanks for your support, my darlings!!
Lots of Love,
Robin JooBin